So after four days on the southern half of the island, in the Soufrière area, we headed up north to Rodney Bay, near Castries (the capital) to enjoy all that the North had to offer, like a
church building
, jellyfish-free beaches, and aloe vera.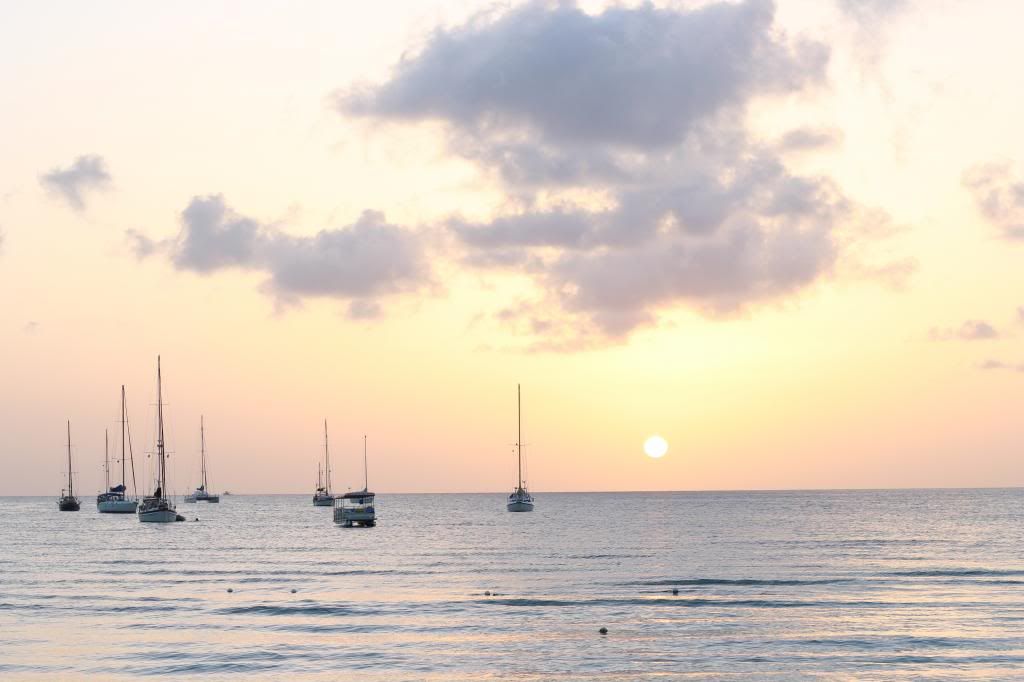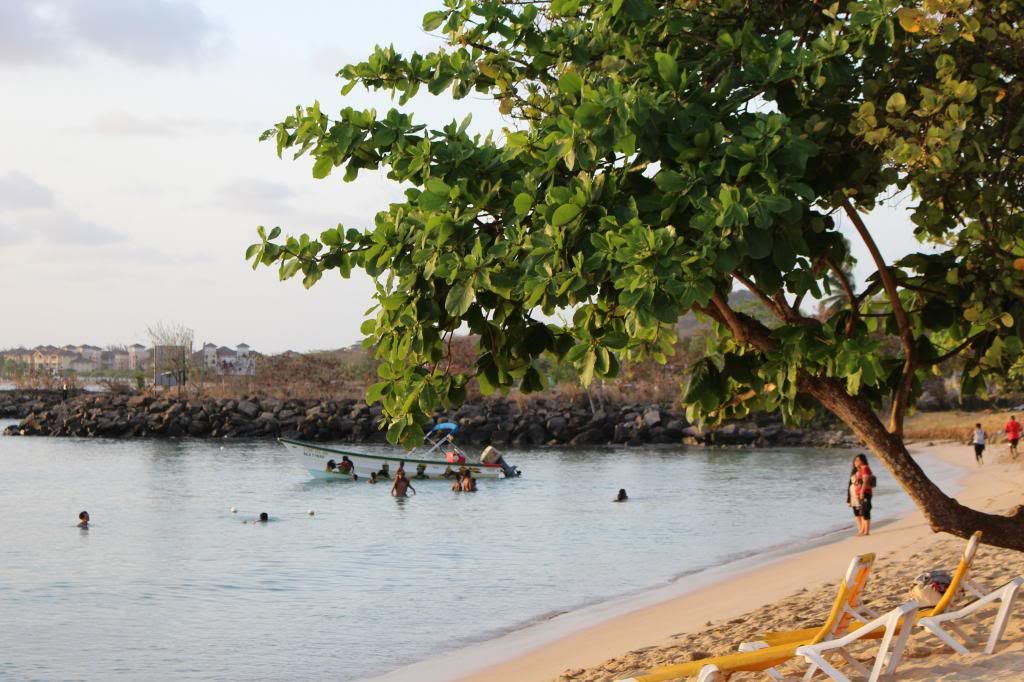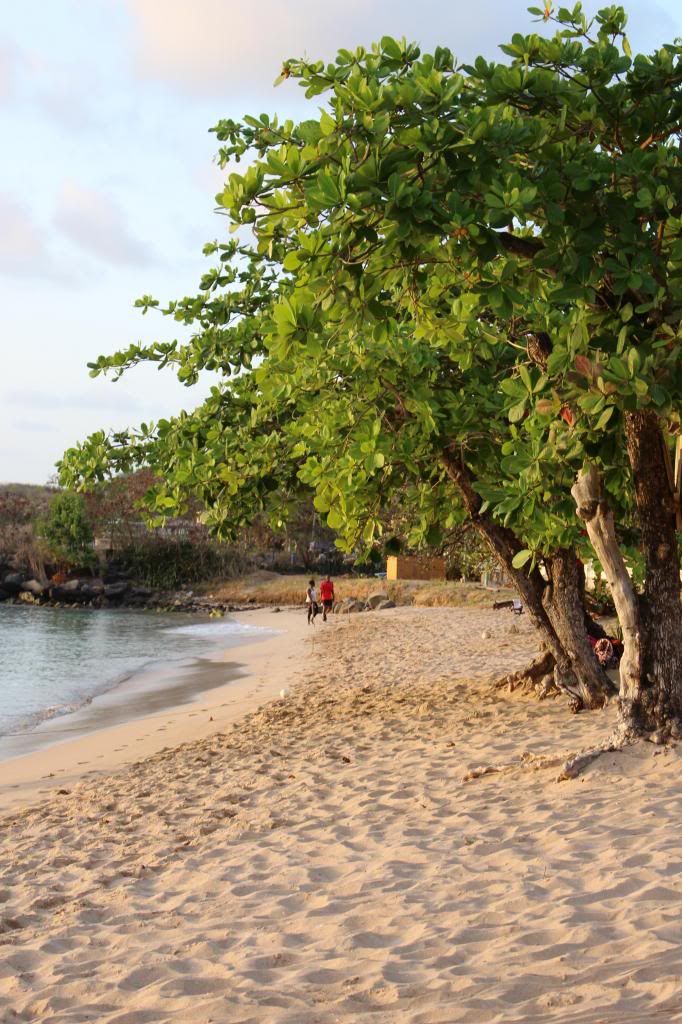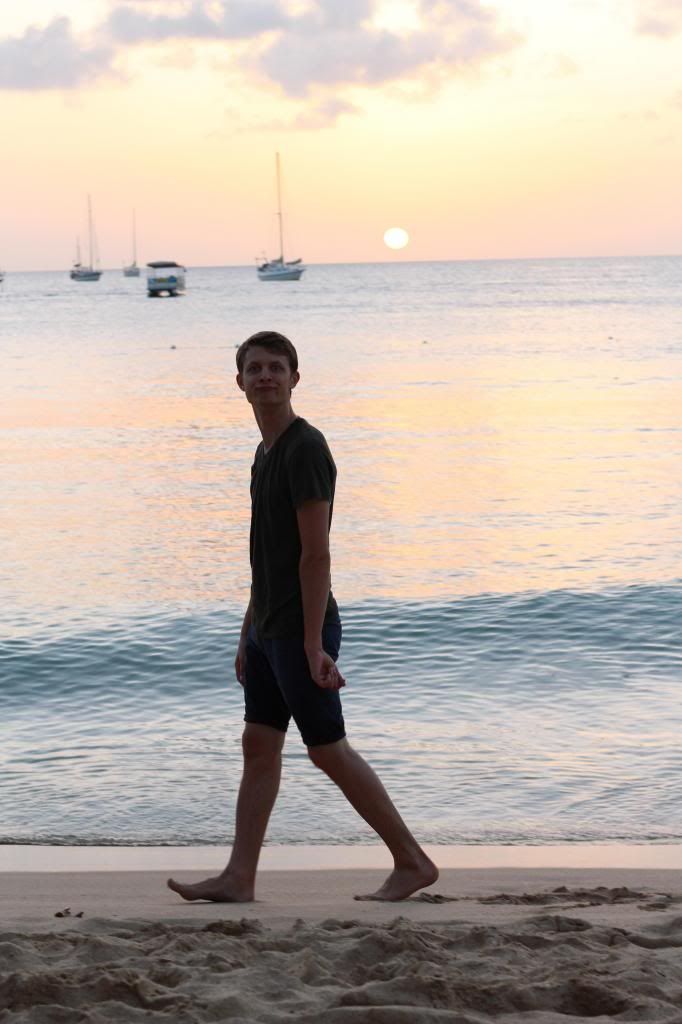 Goof.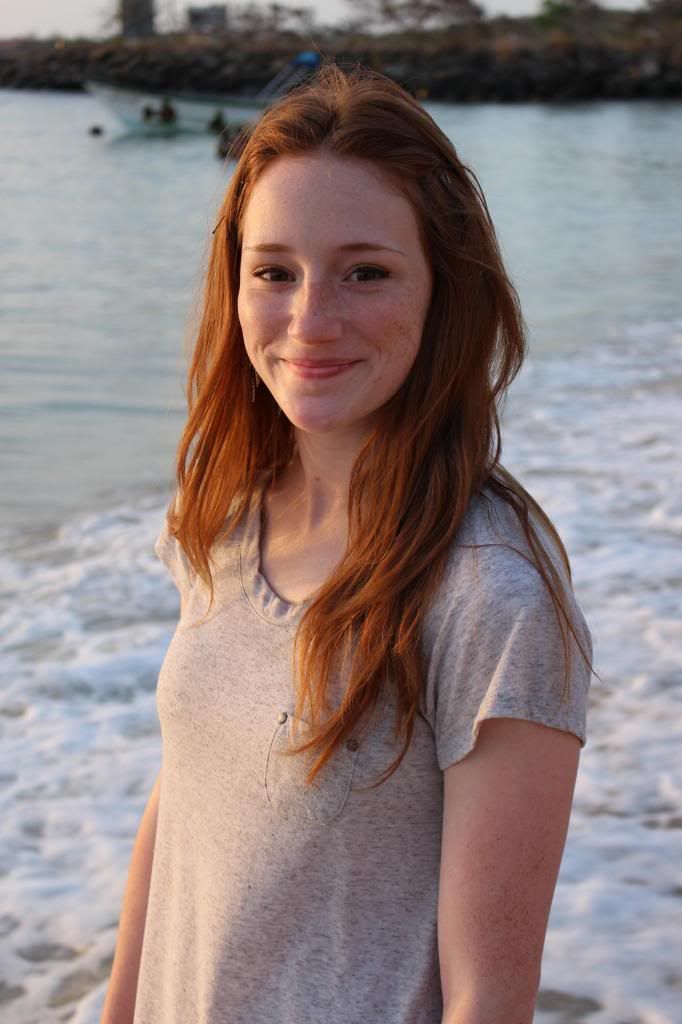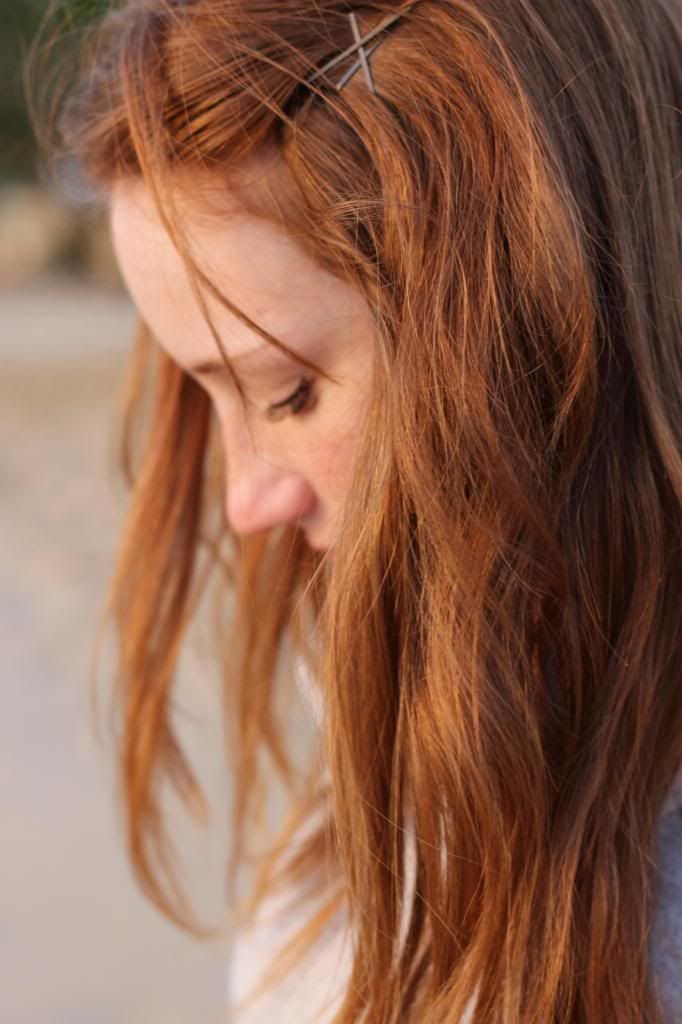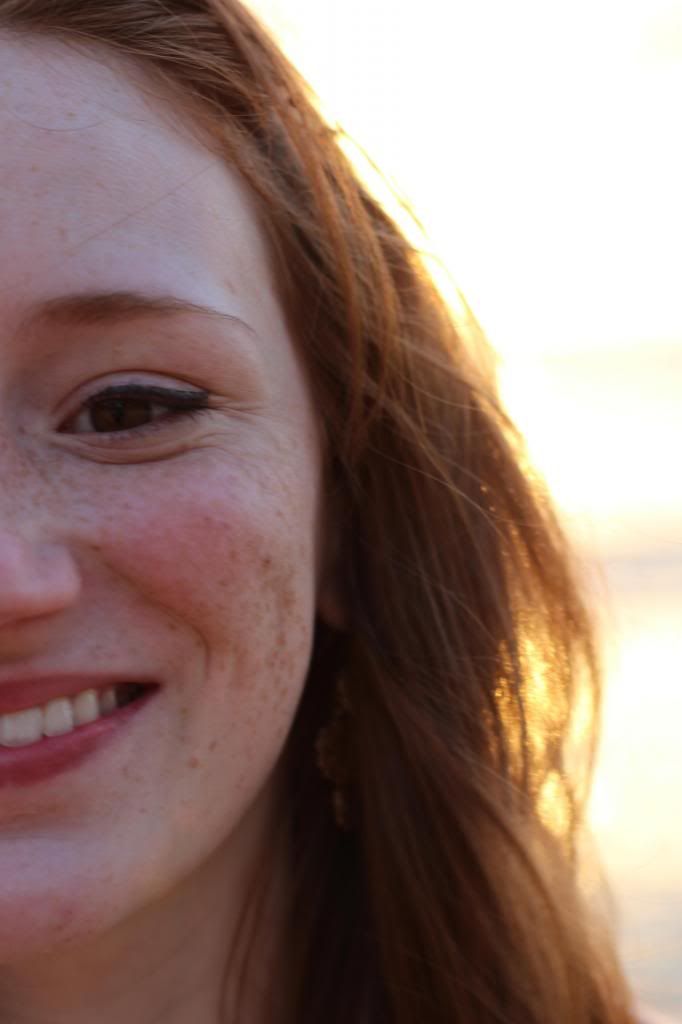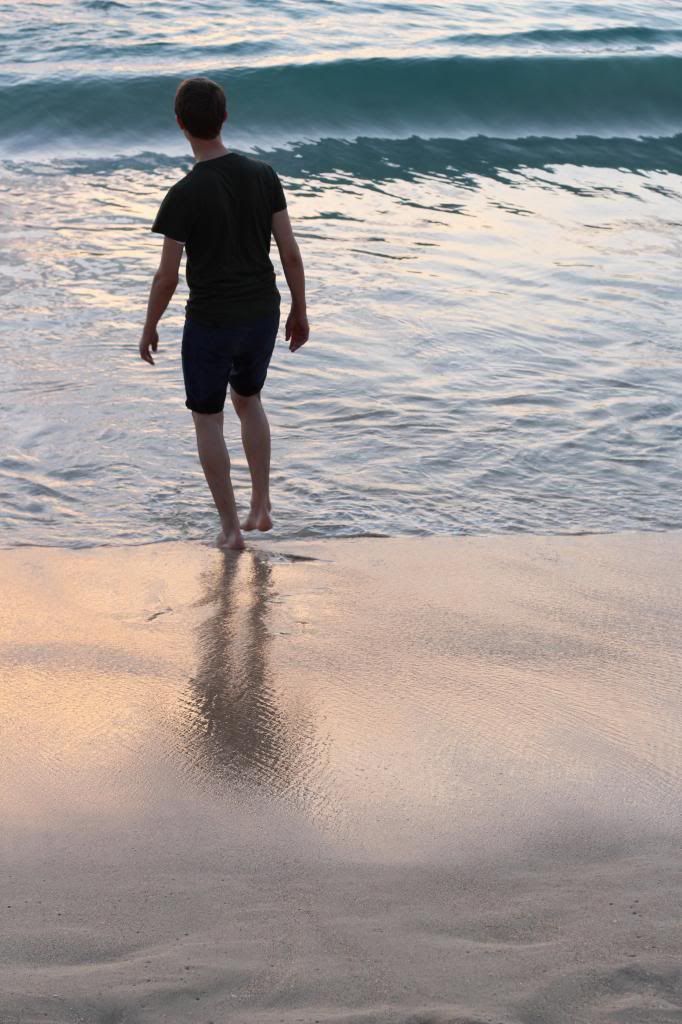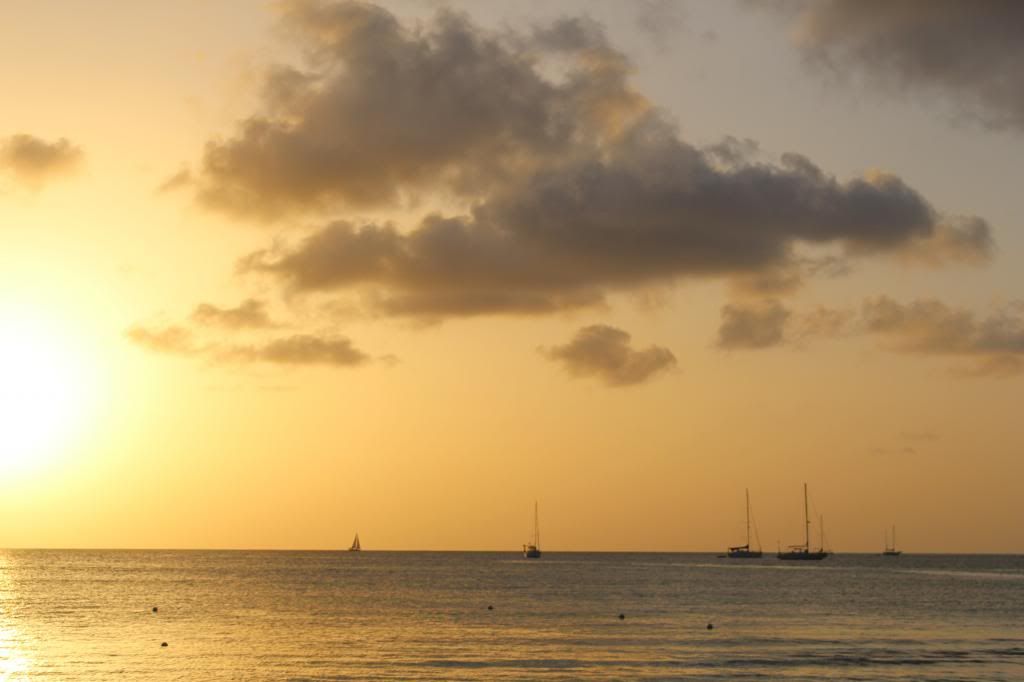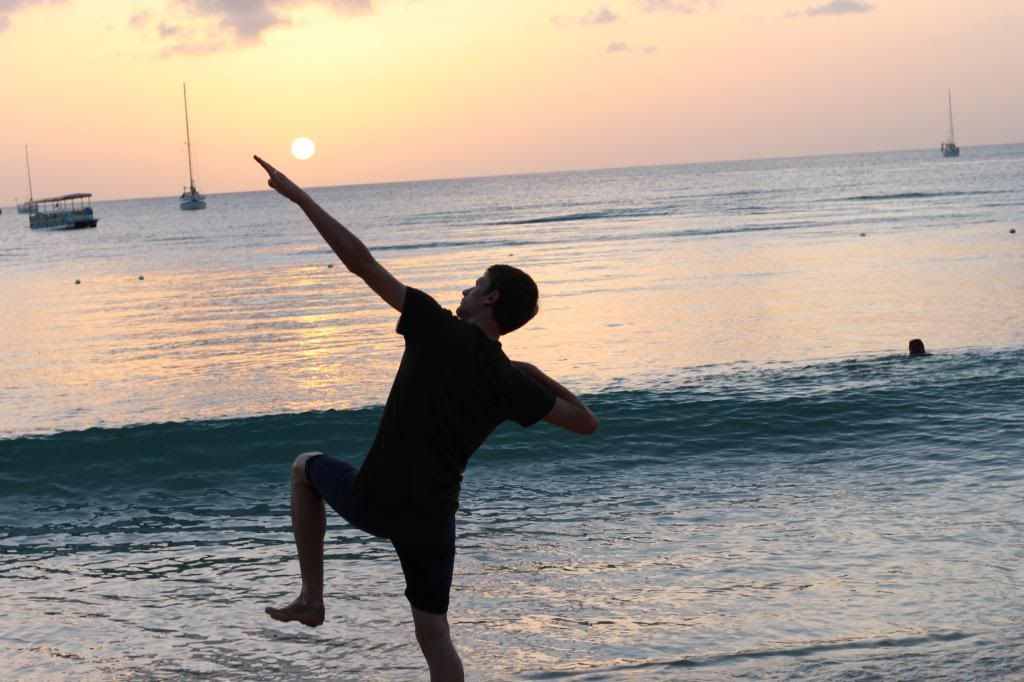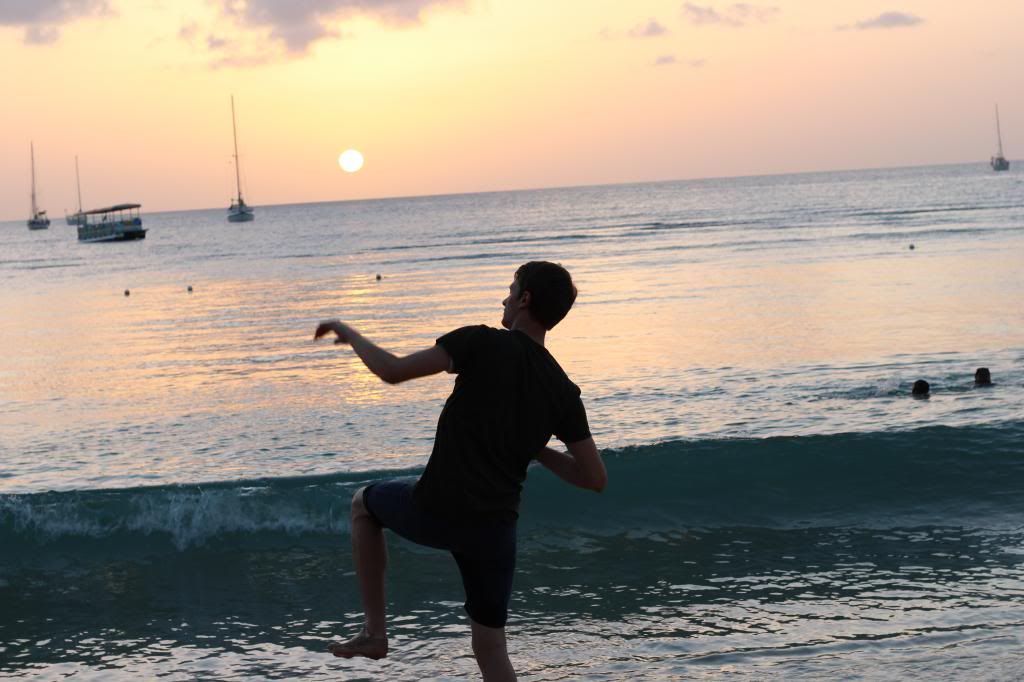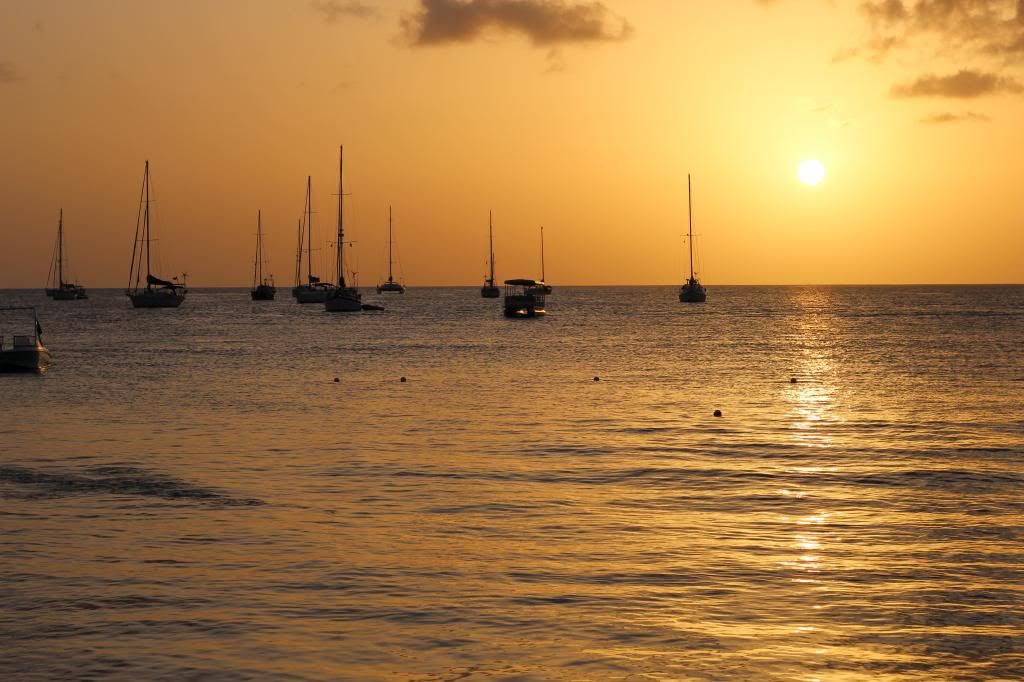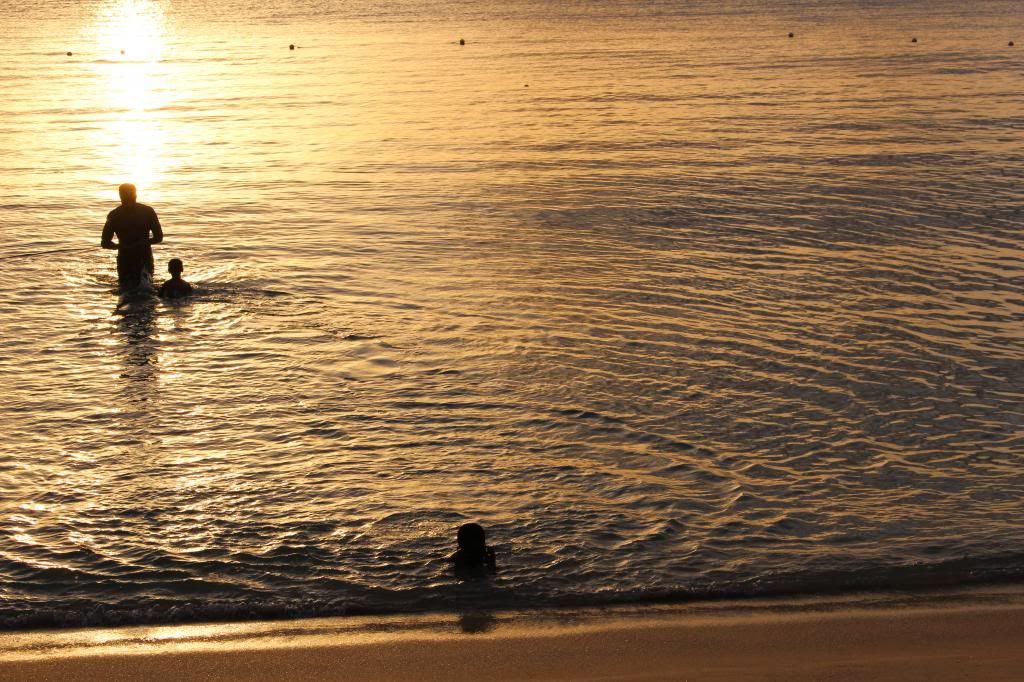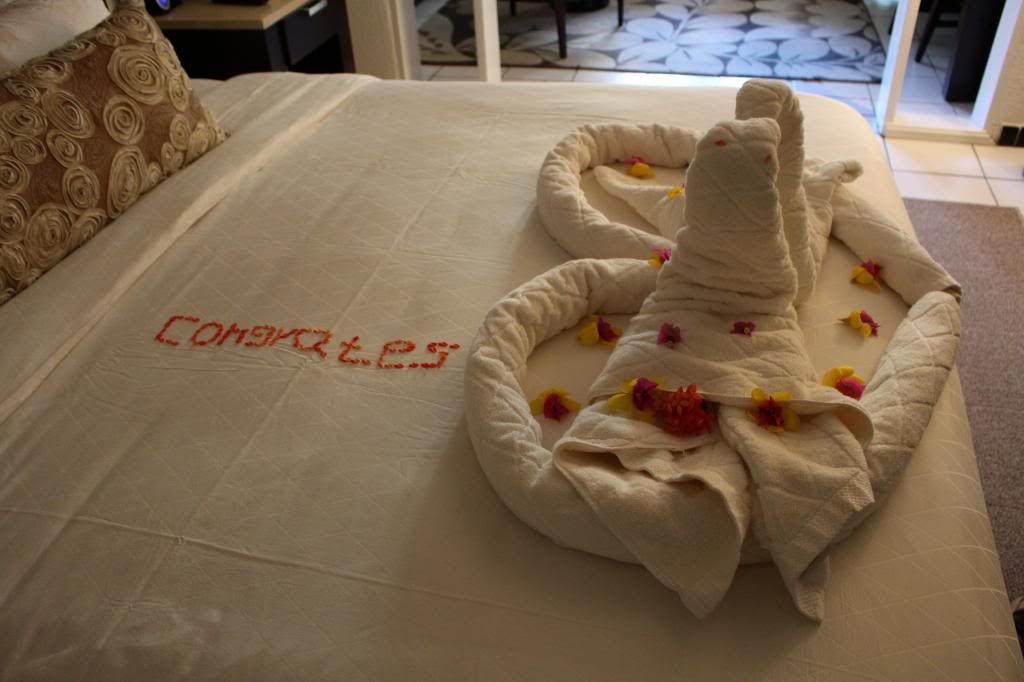 On the winding highway from South to North. Our warm welcome. It was grate.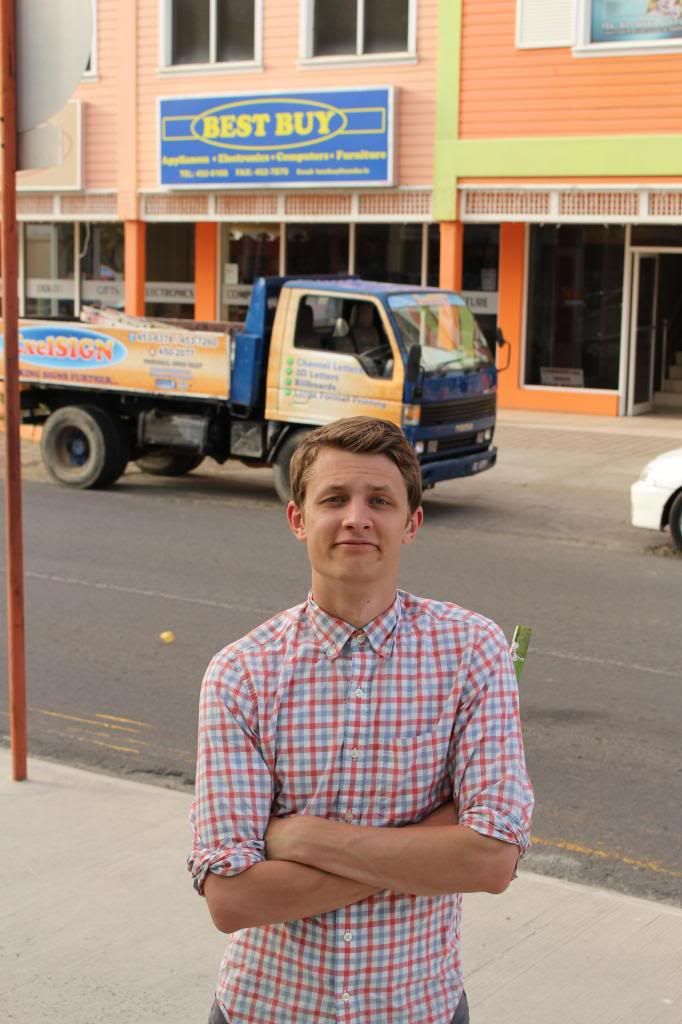 We were pleased to find that Best Buy (or an alternate existence) also exists in the West Indies.
So much America.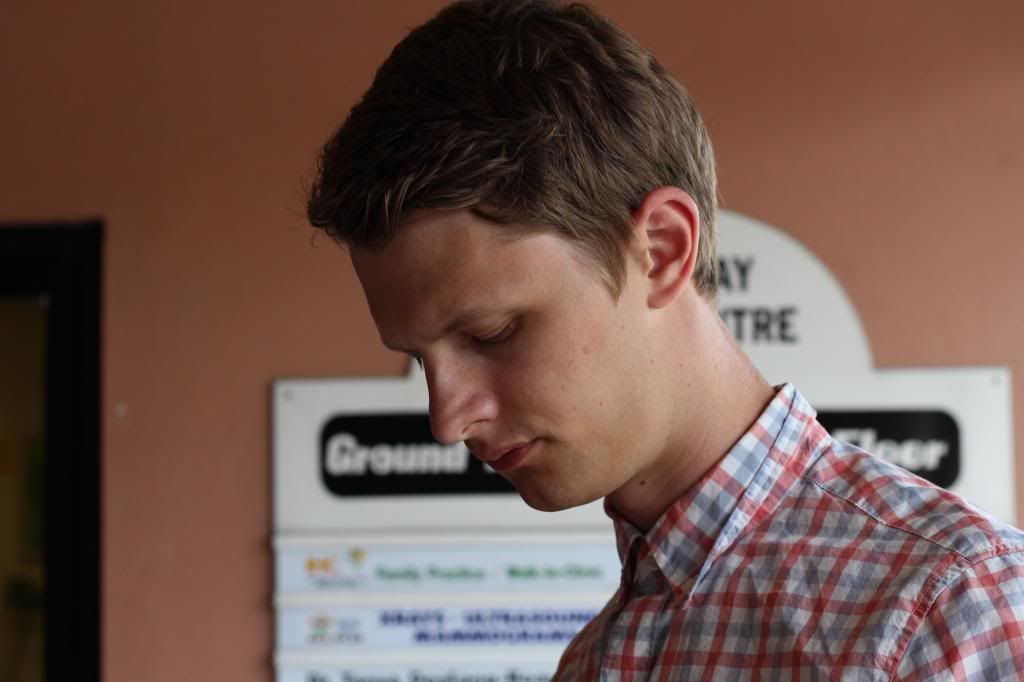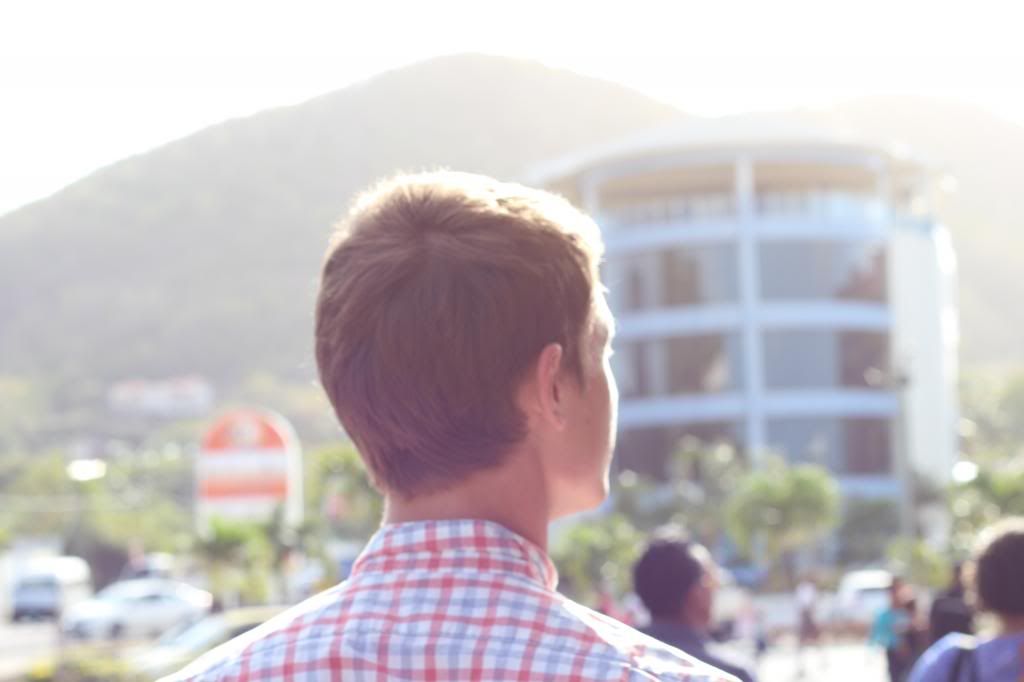 I was the paparazzi for a while there.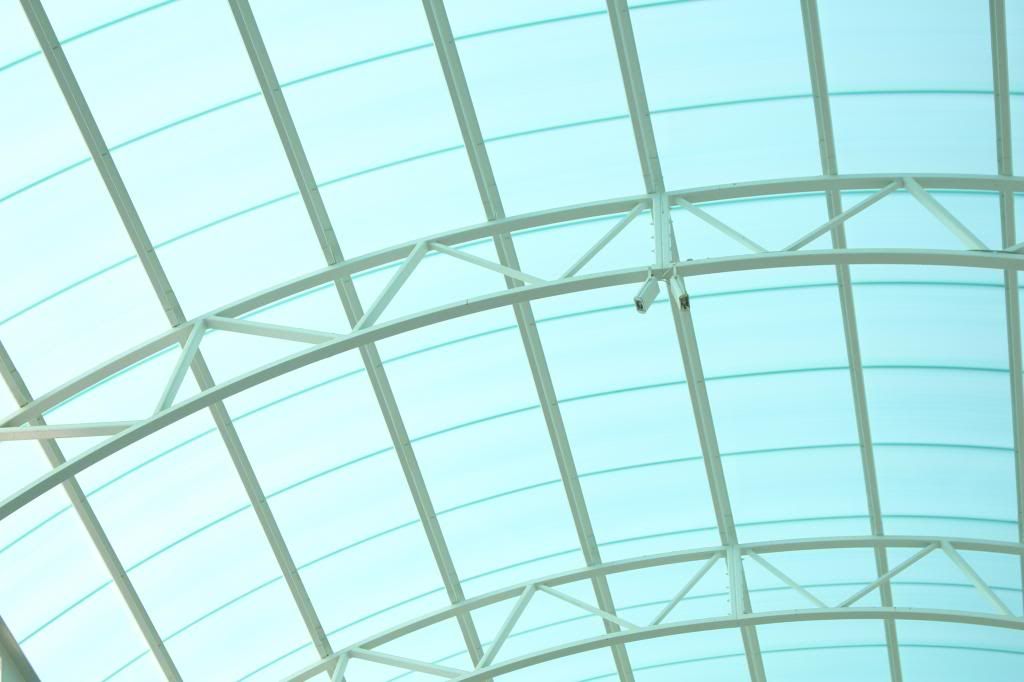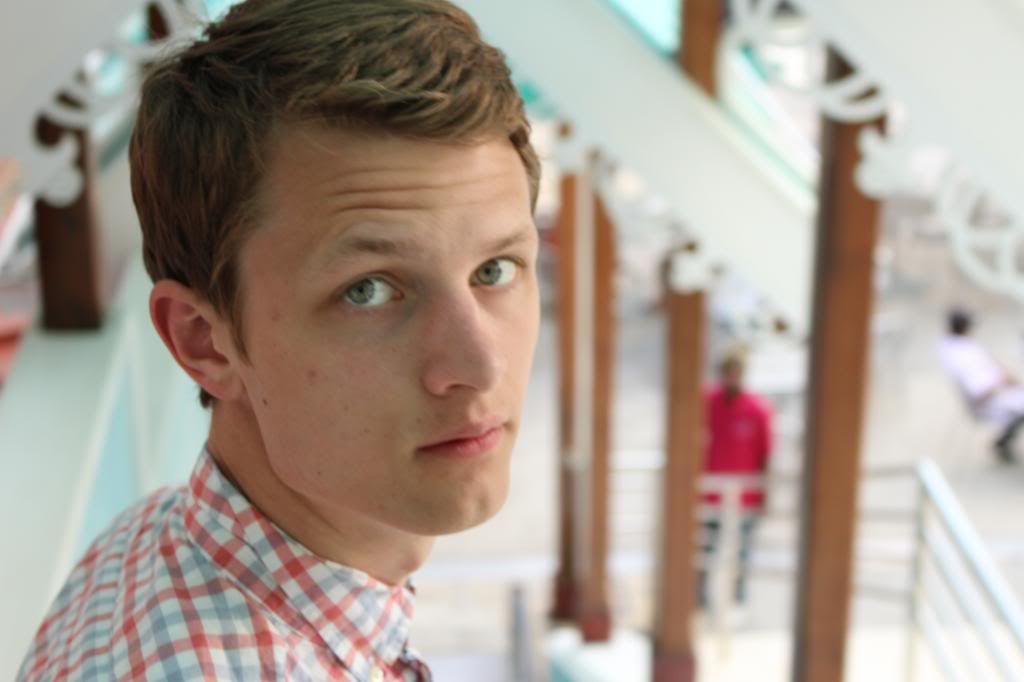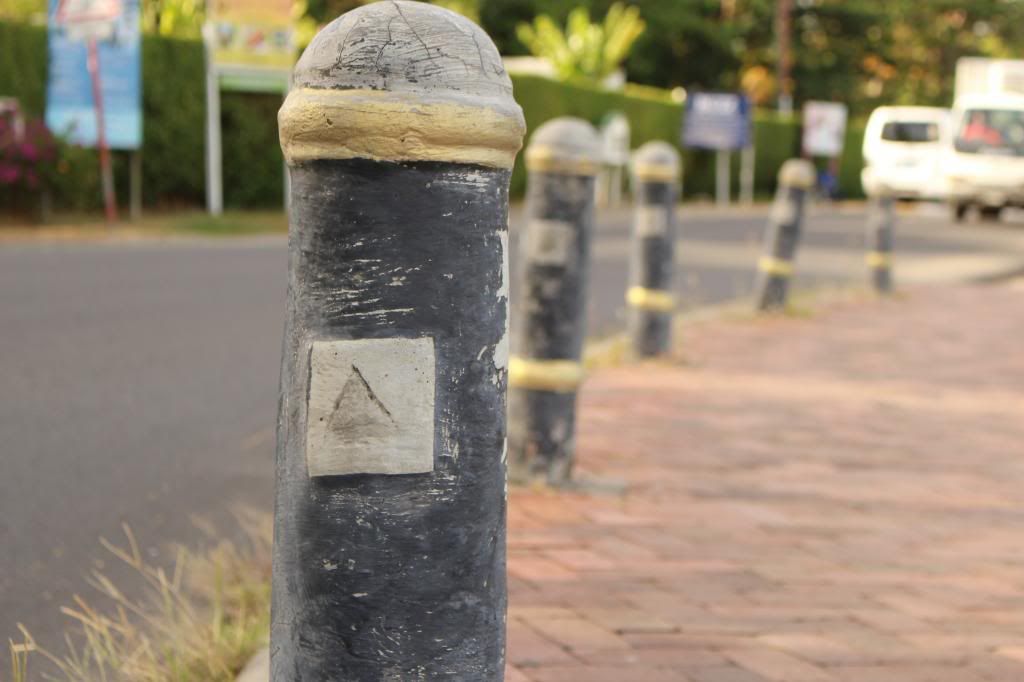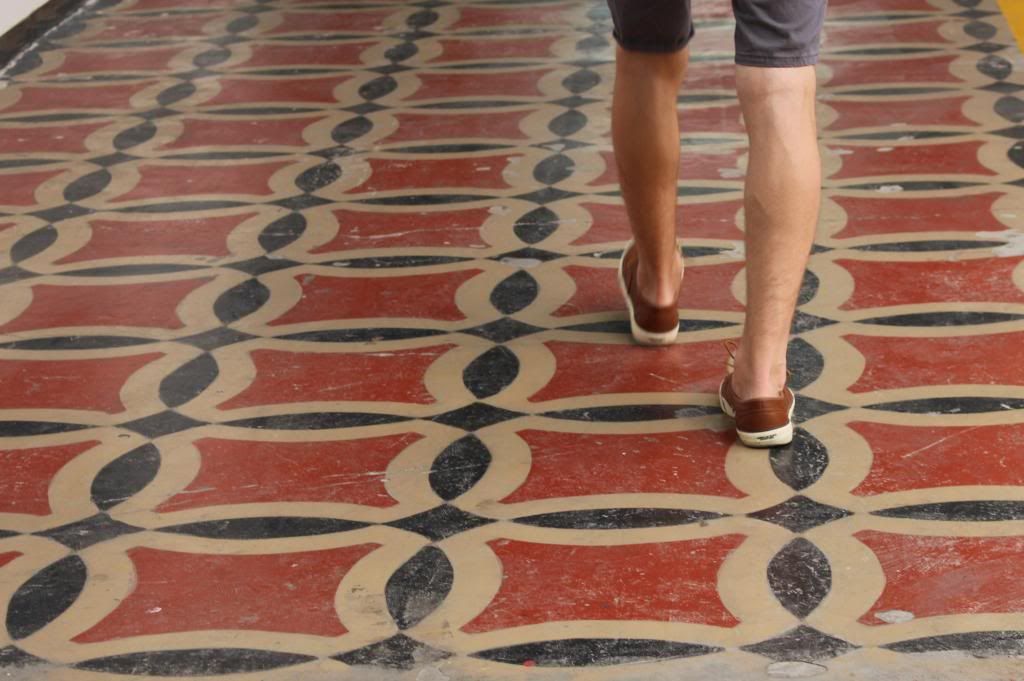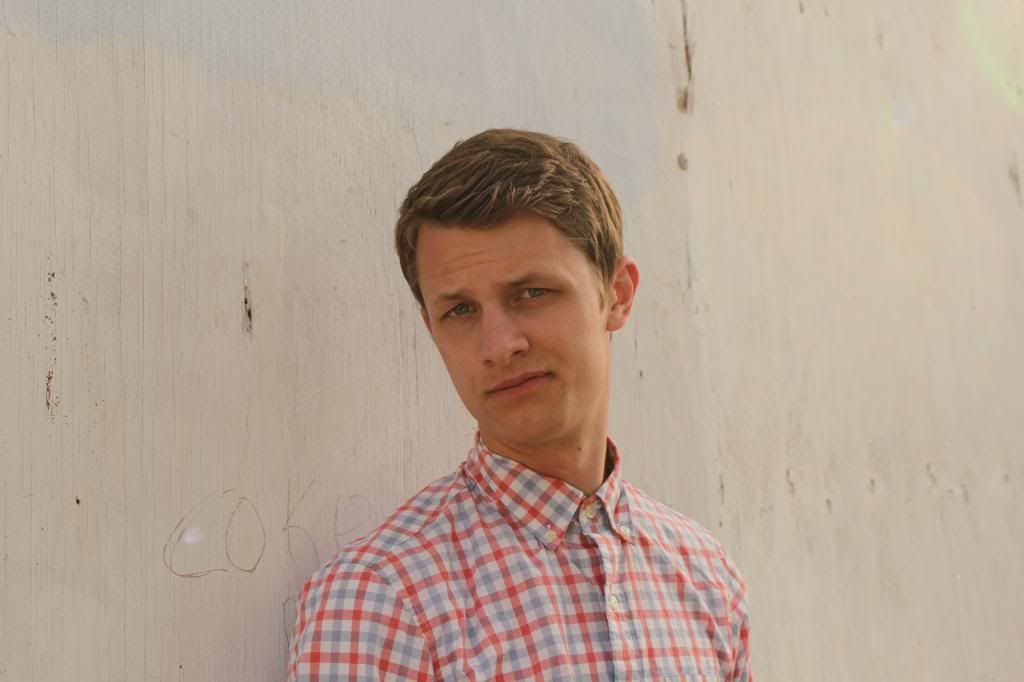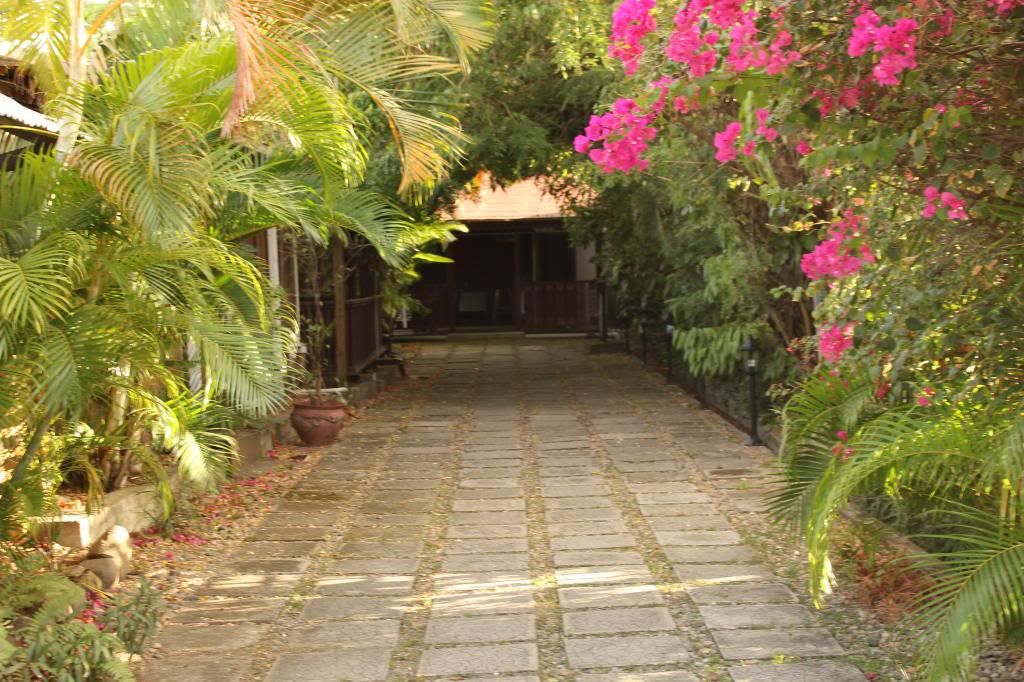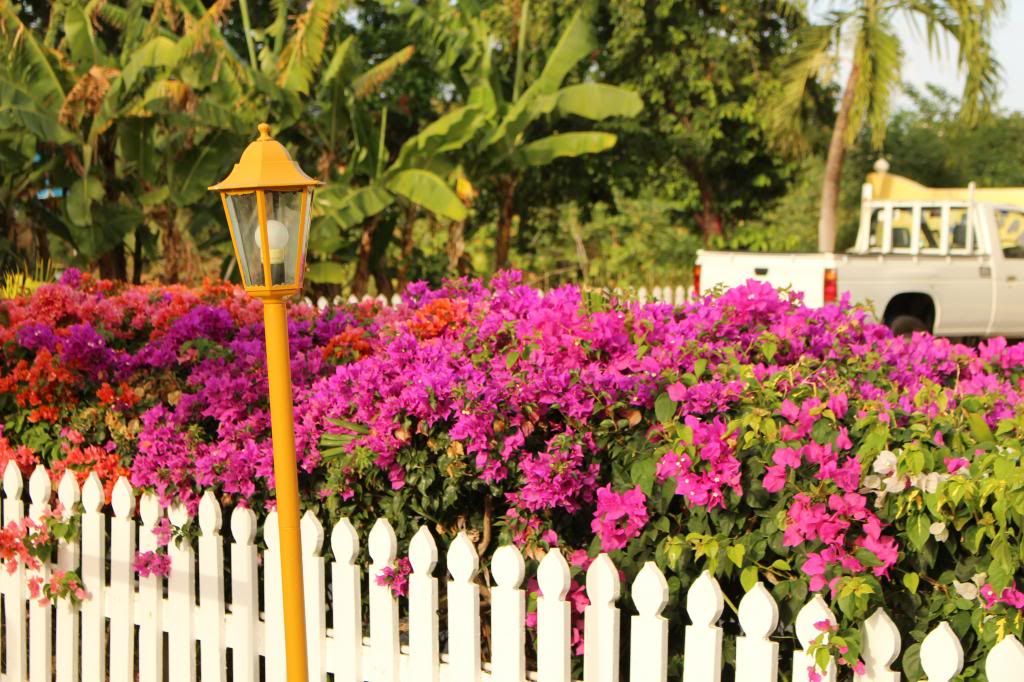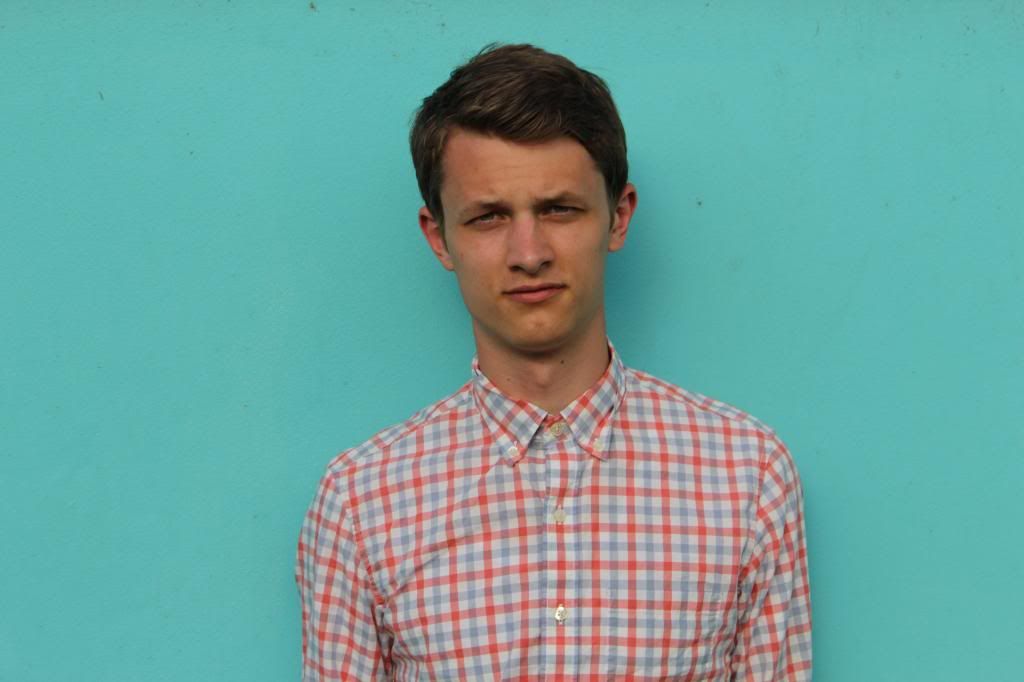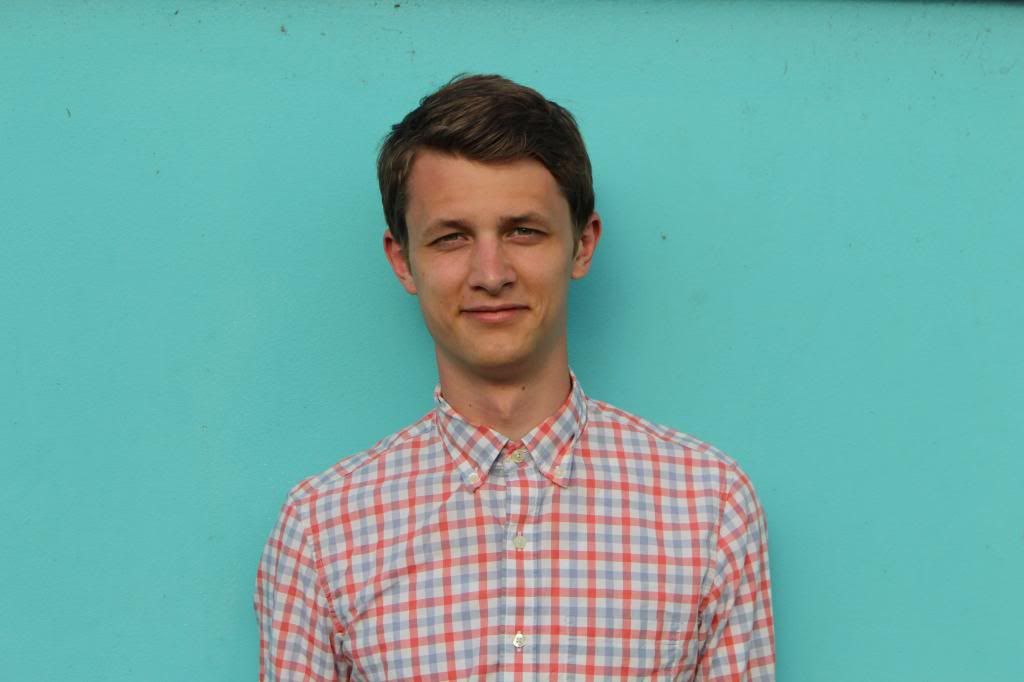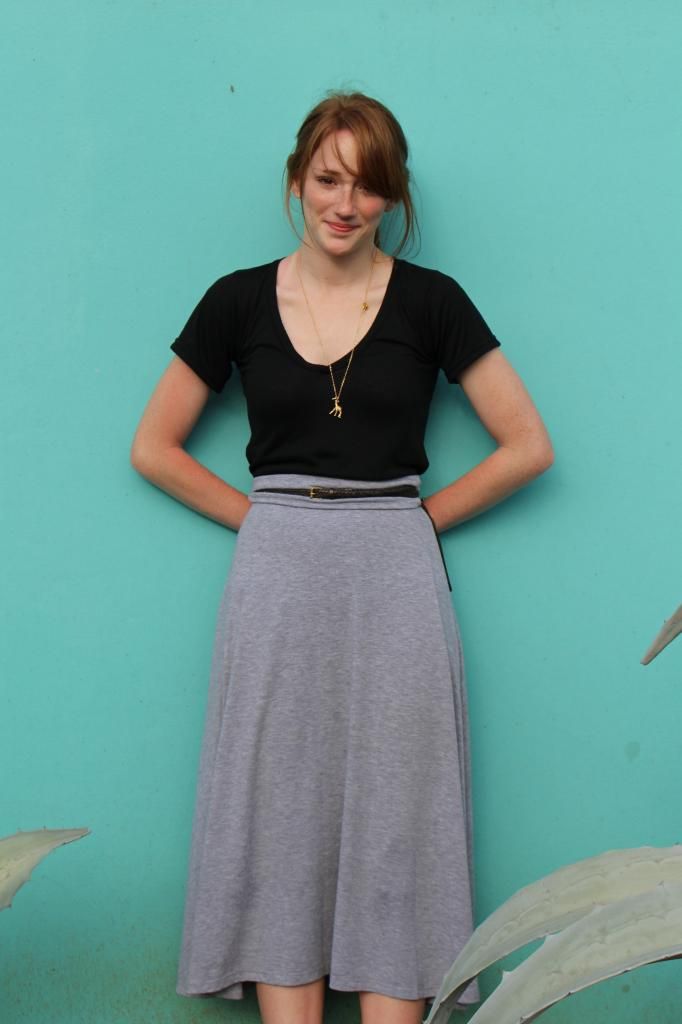 The paparazzi gets paparazz'ed. Our toes needed a swim after a long
day of leisurely strolling.
("Man, my dogs are barking.")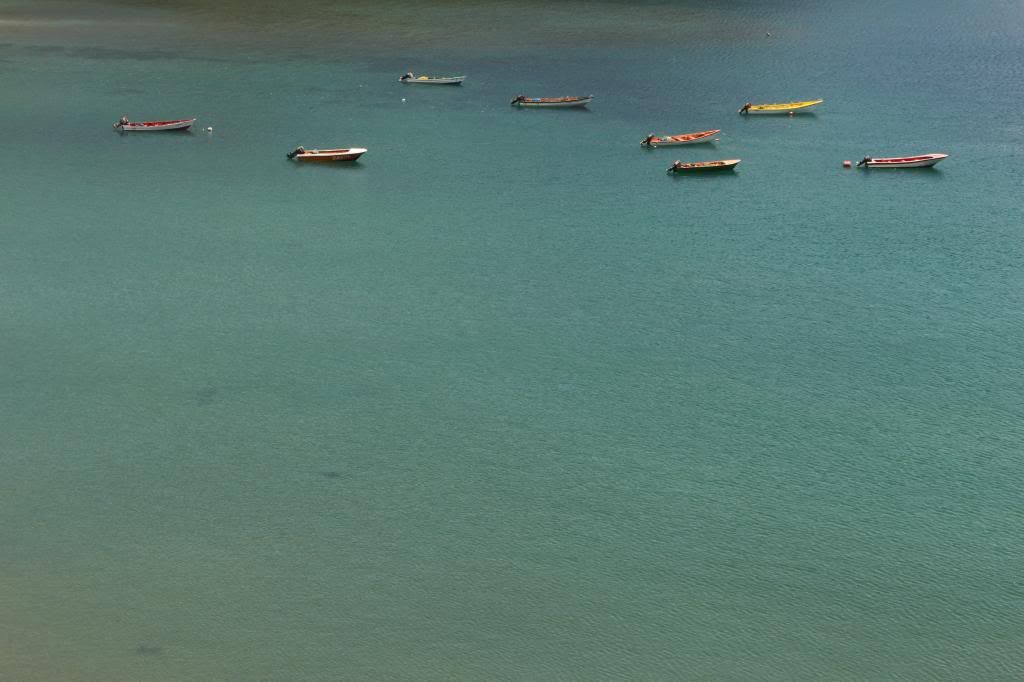 Soufrière Bay and Anse La Raye on the road down South again for our last day of adventure.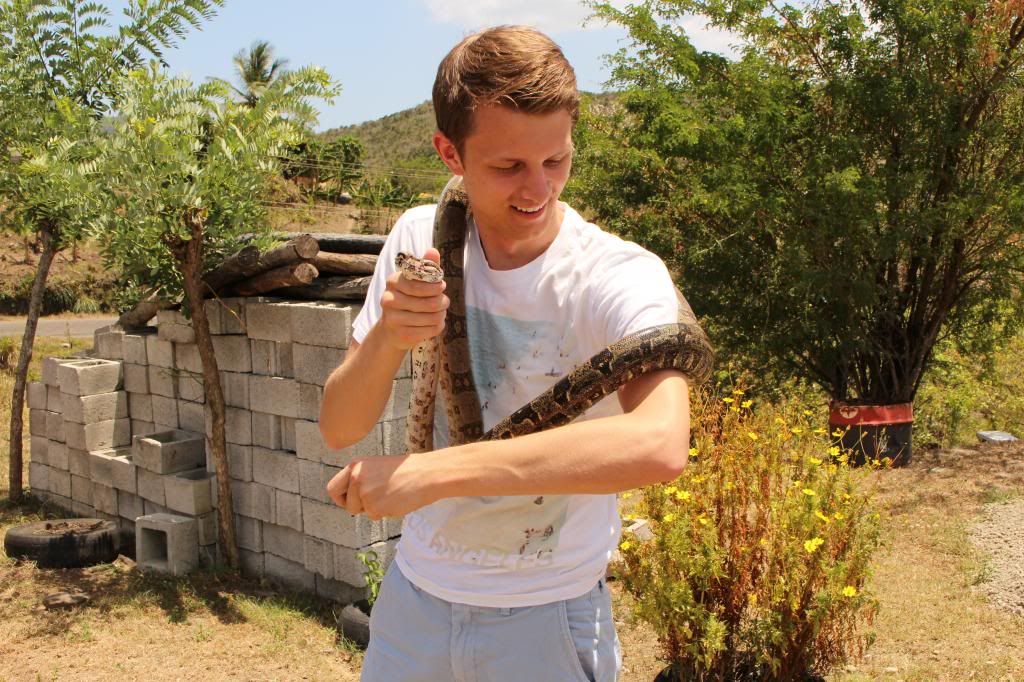 Then my new husband forgot that now he has a wife who cares if he risks his life in the death grip of a boa constrictor.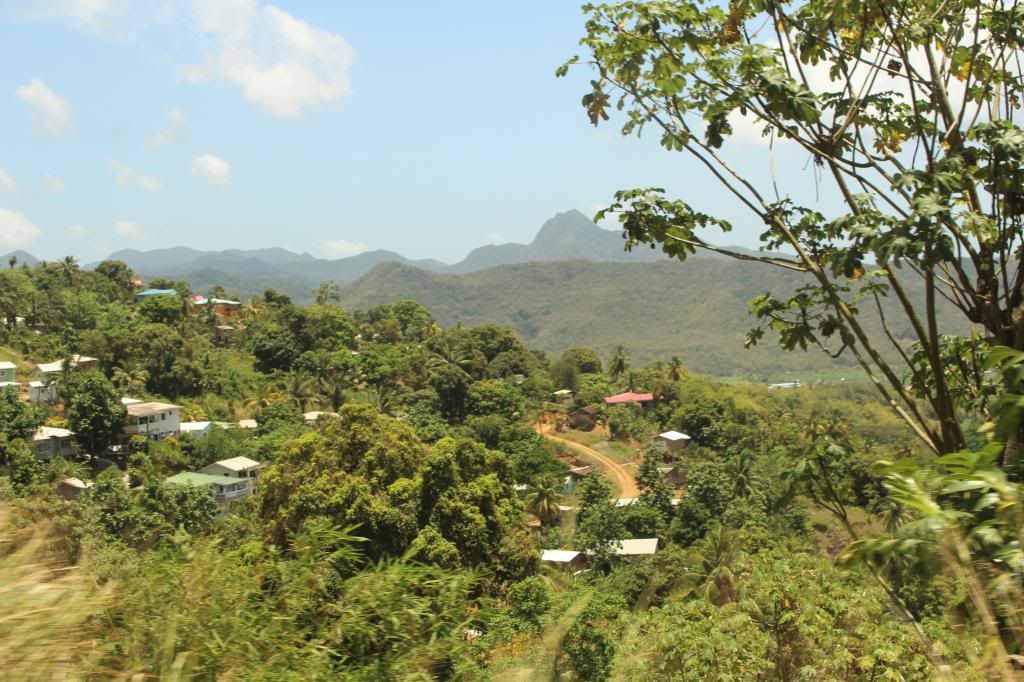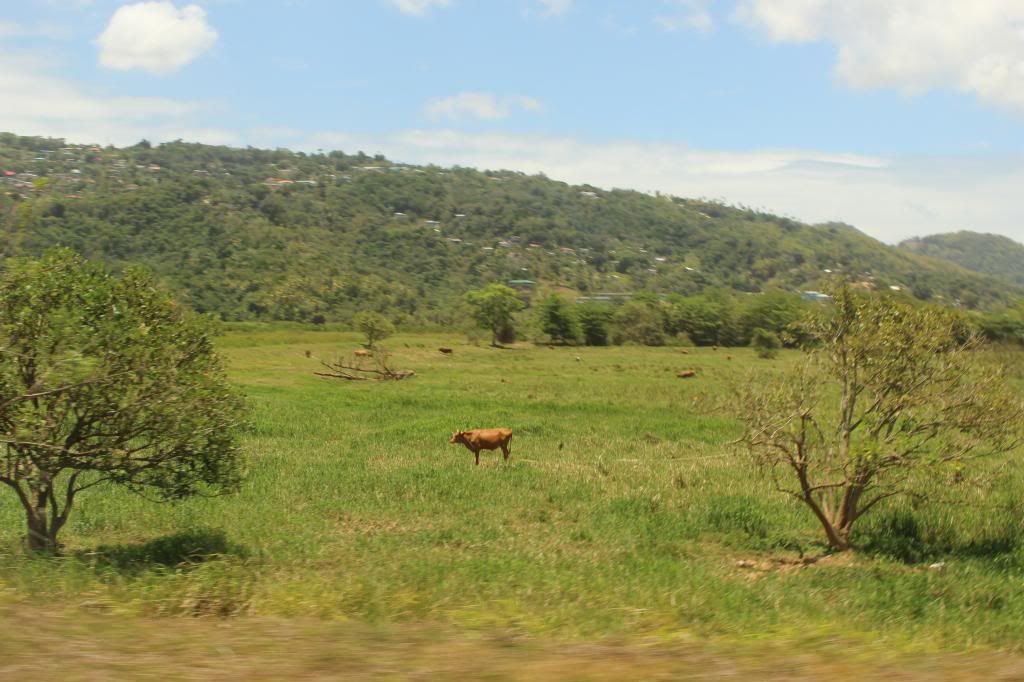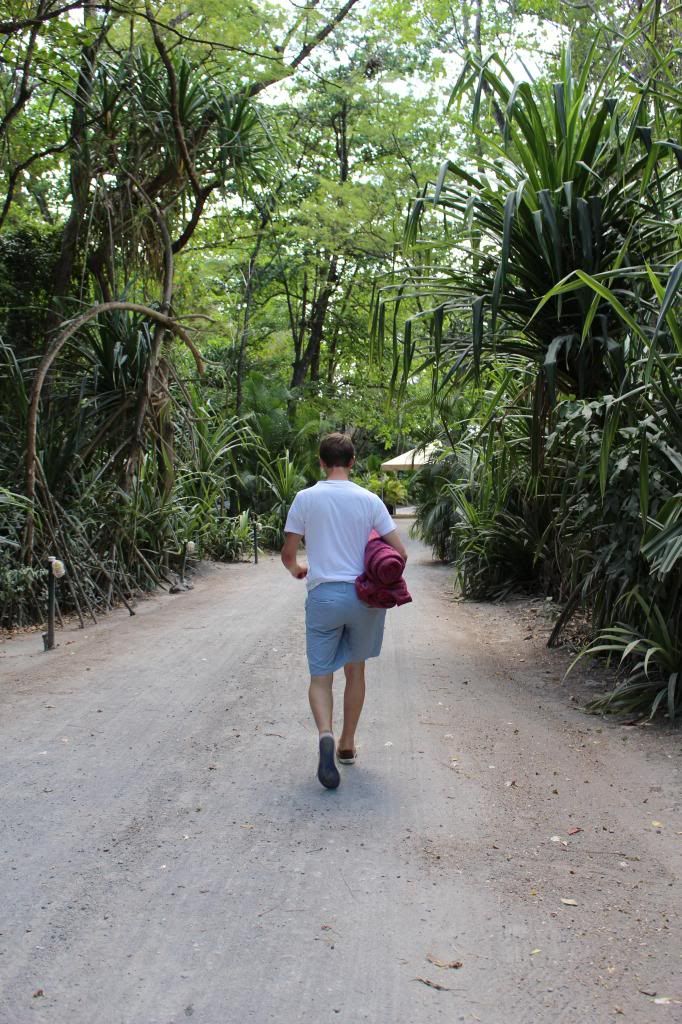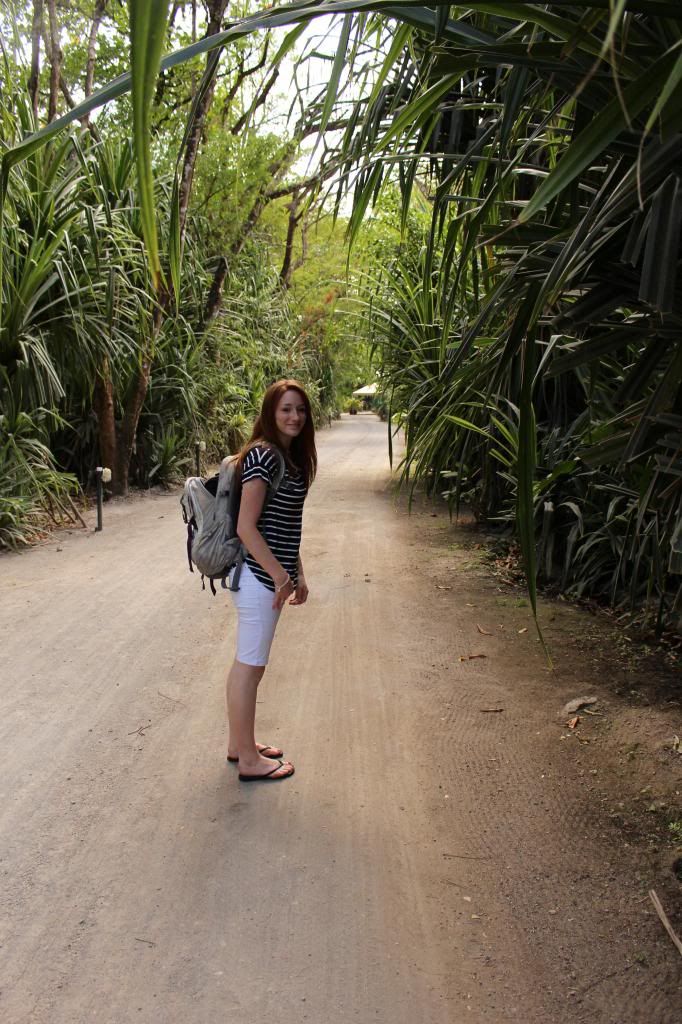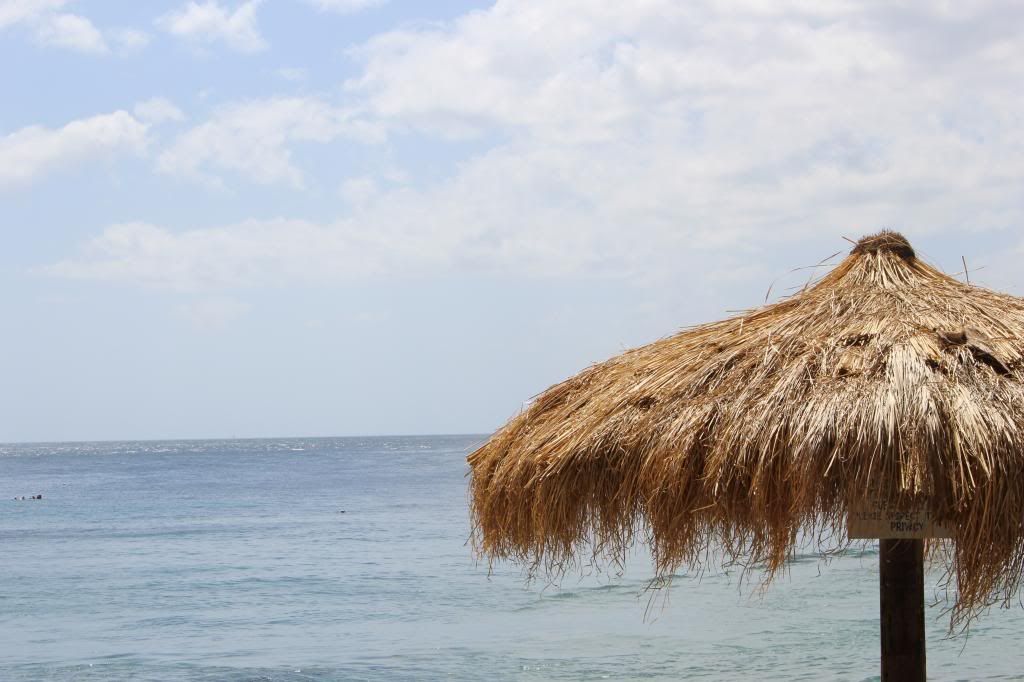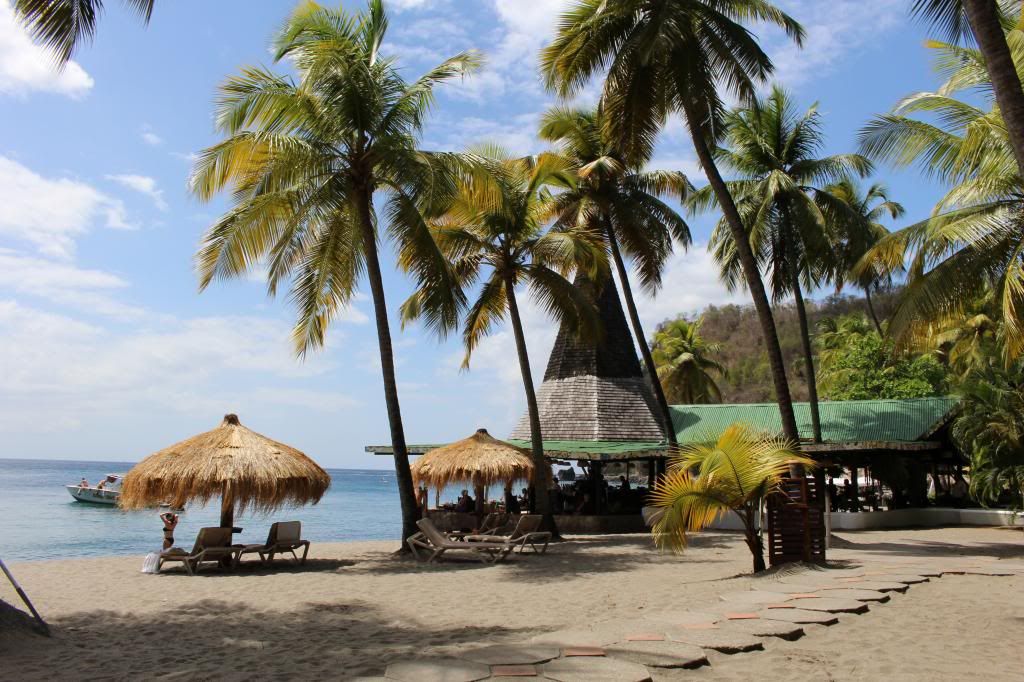 Then we snorkeled.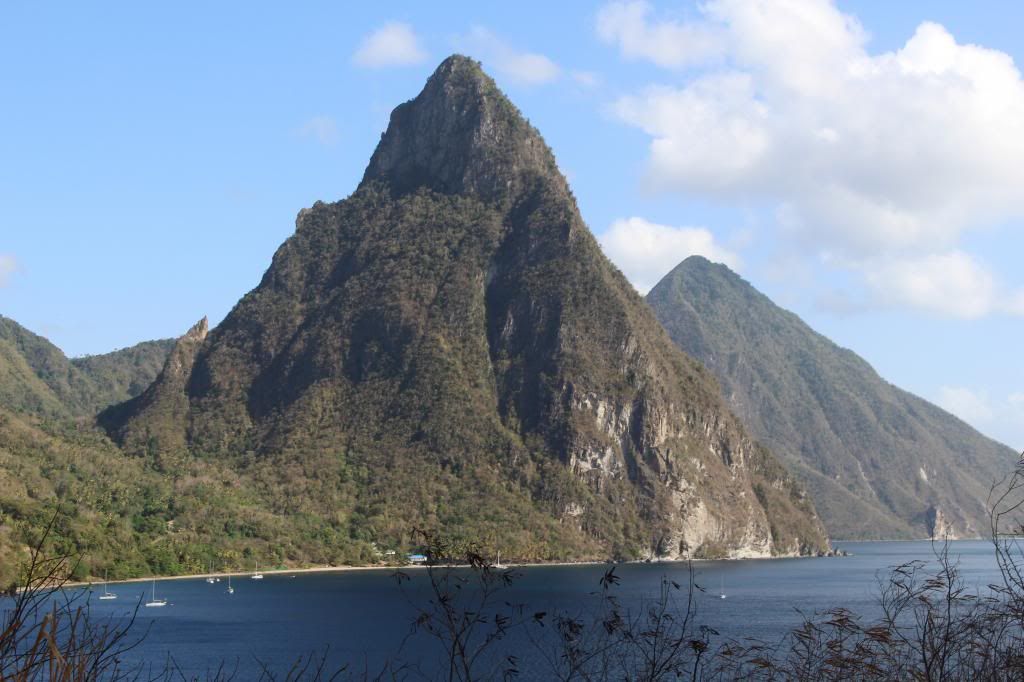 View of the Pitons from Anse Chastanet.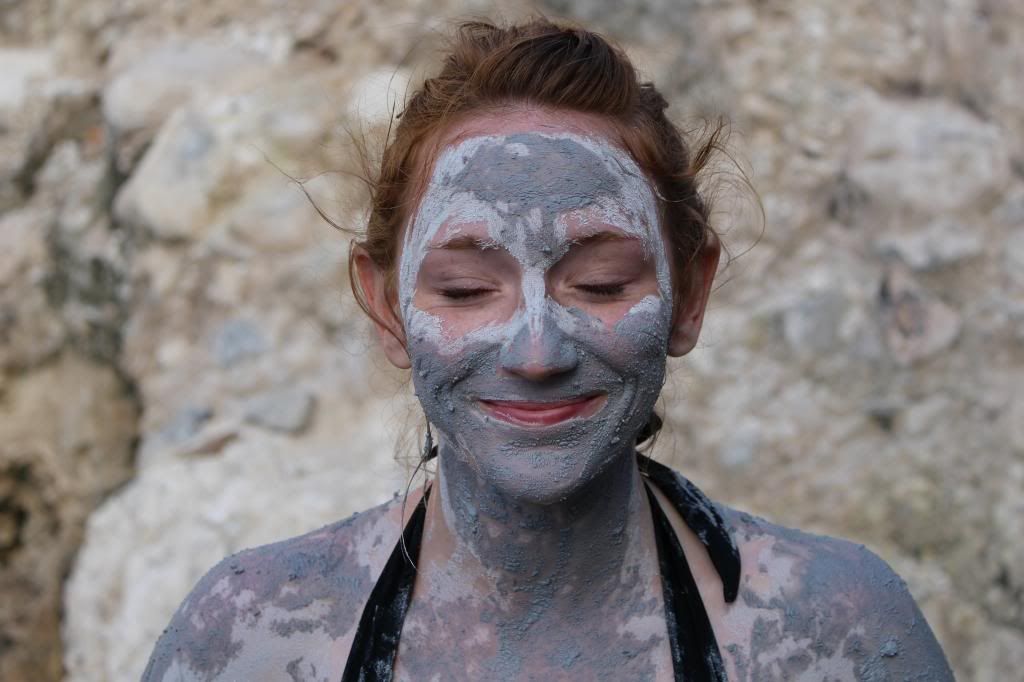 Volcanic sulphur mud bath. Exactly as smelly as it sounds.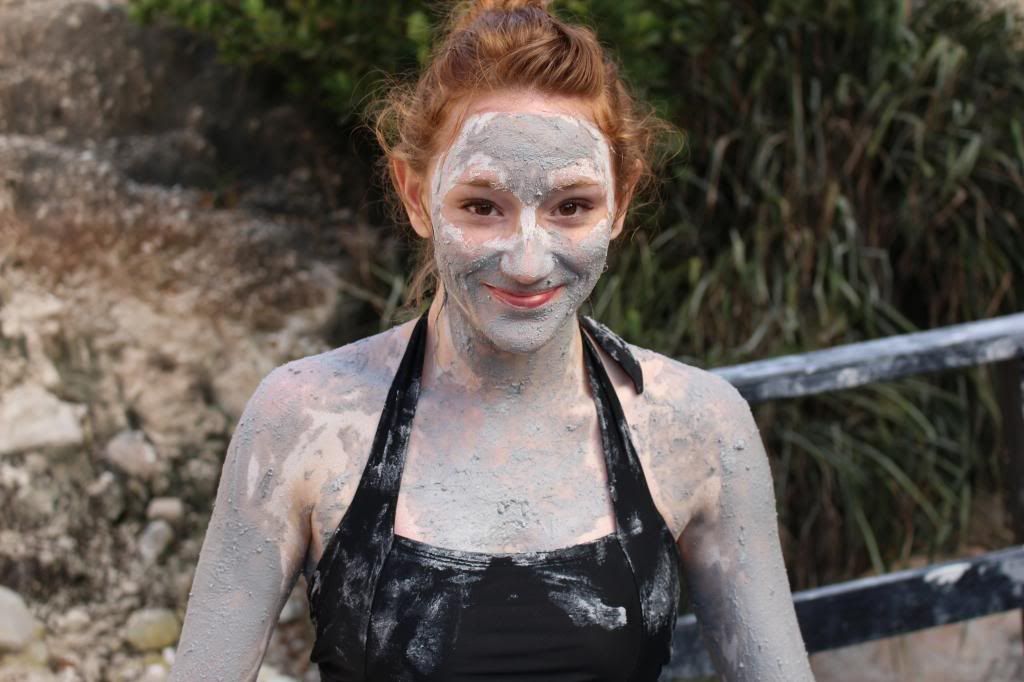 Yummy.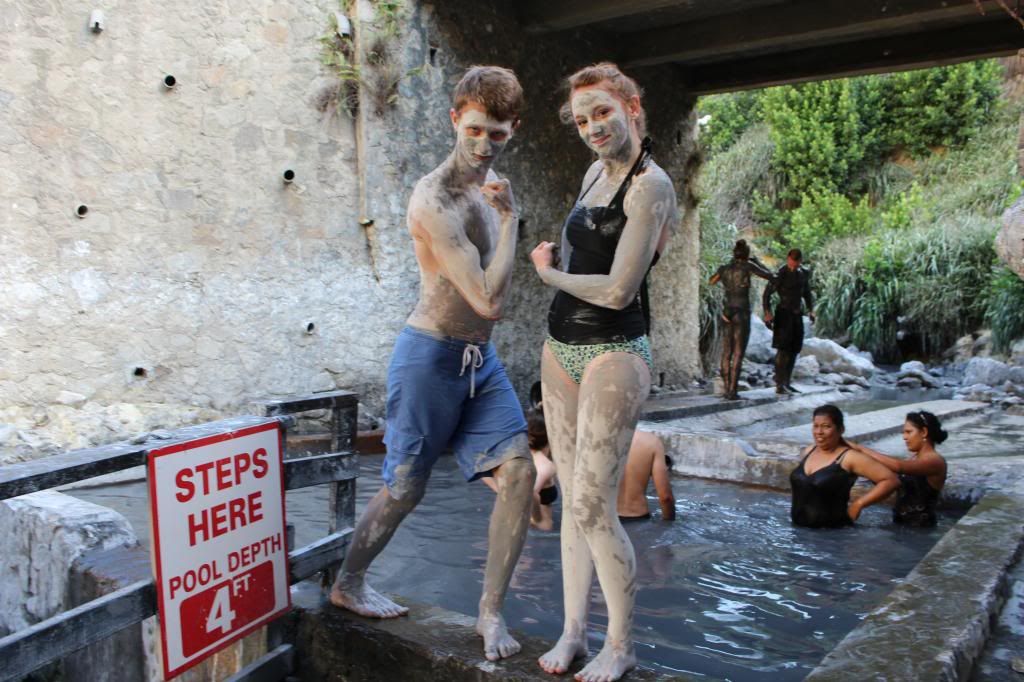 Soufrière at sunset.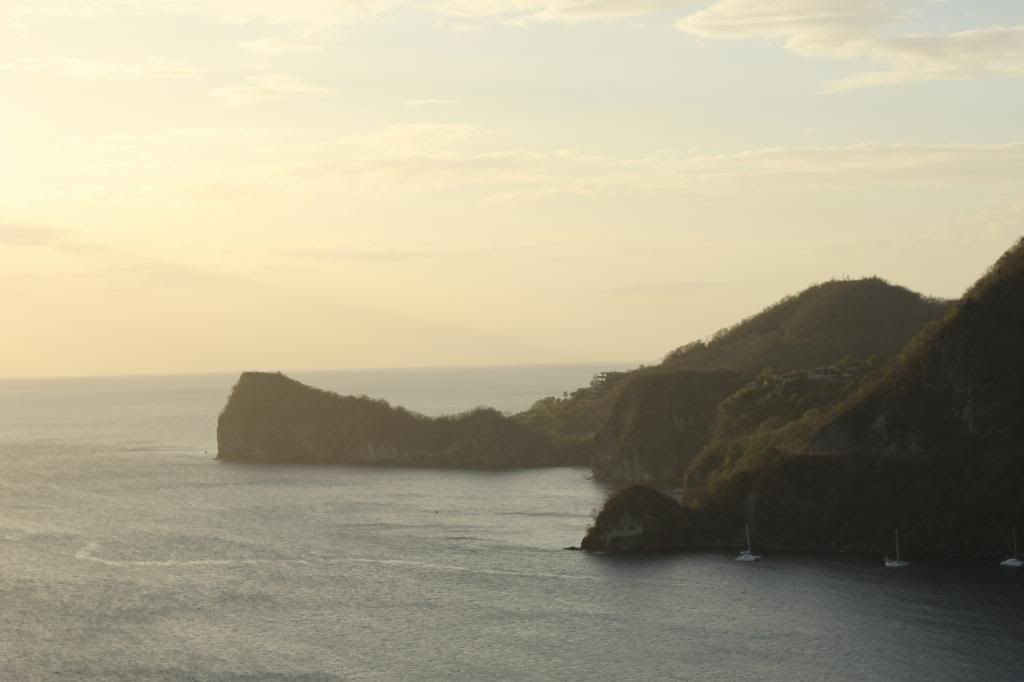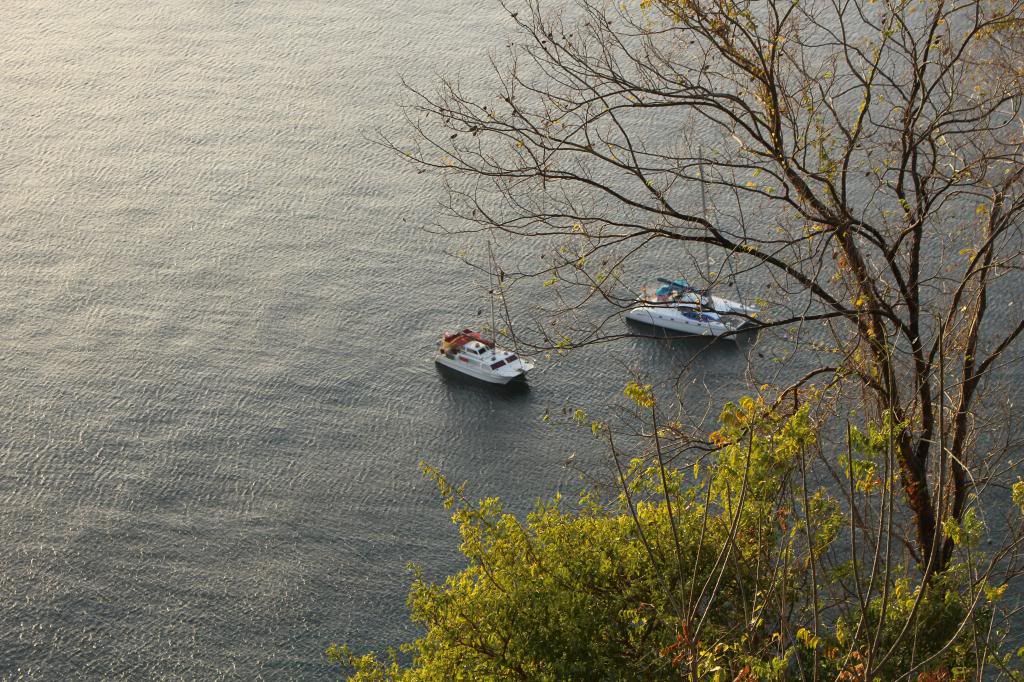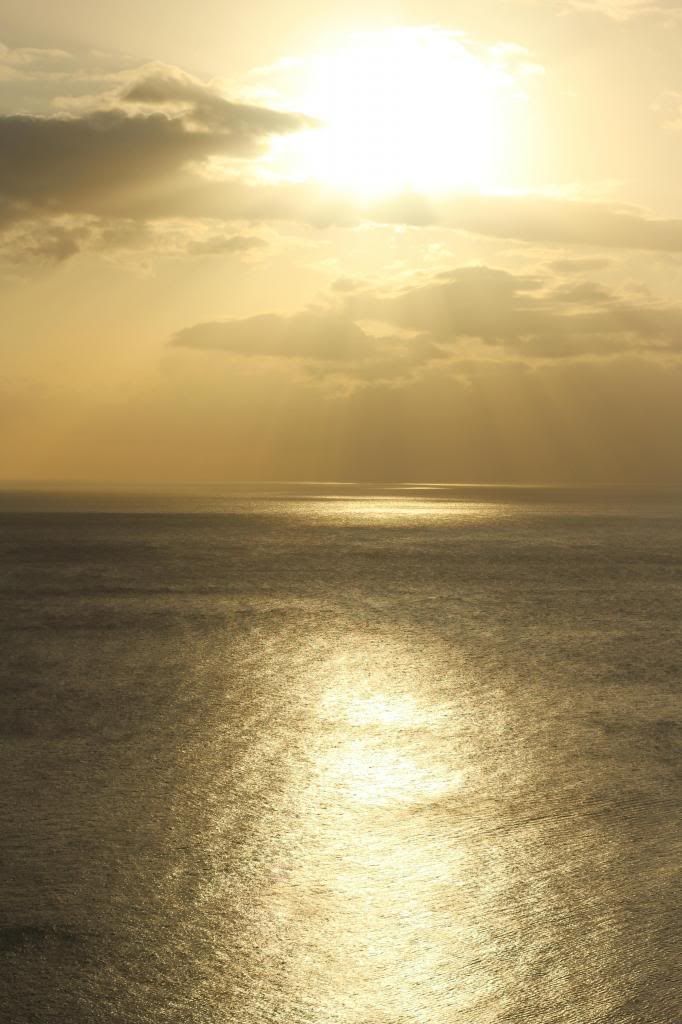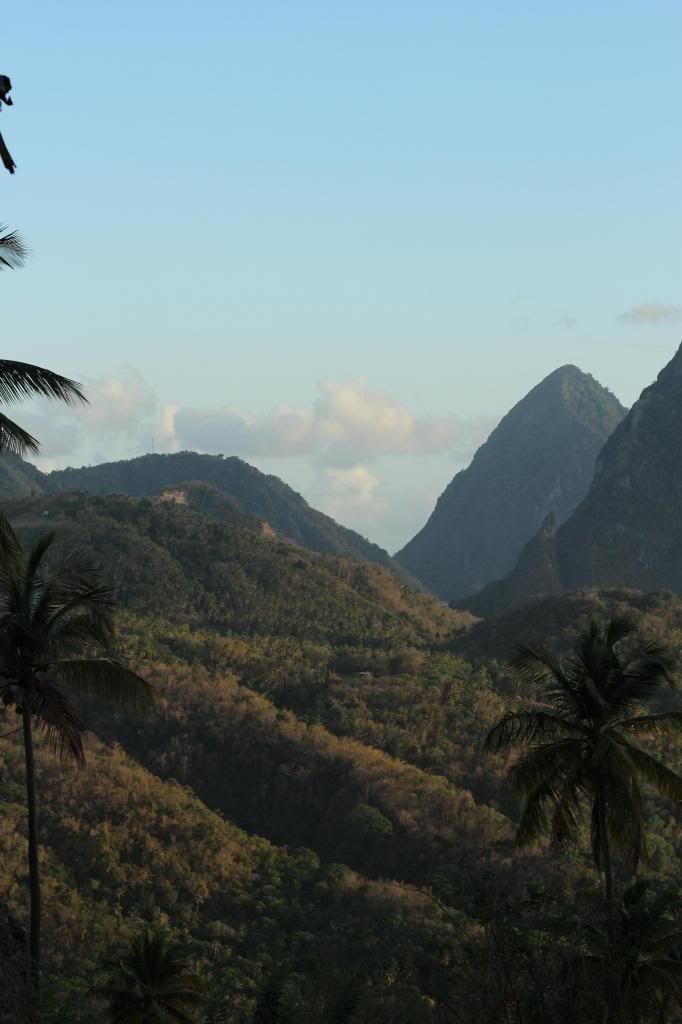 Our last view of the Pitons.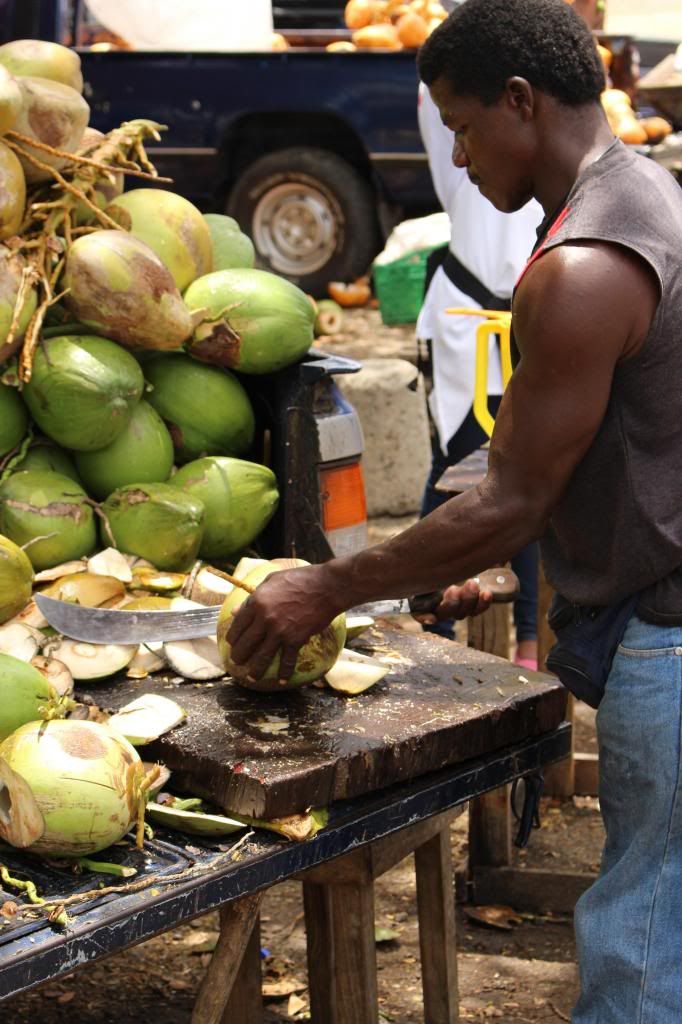 Last stop on the way to the airport: coconut à la slightly rusty machete.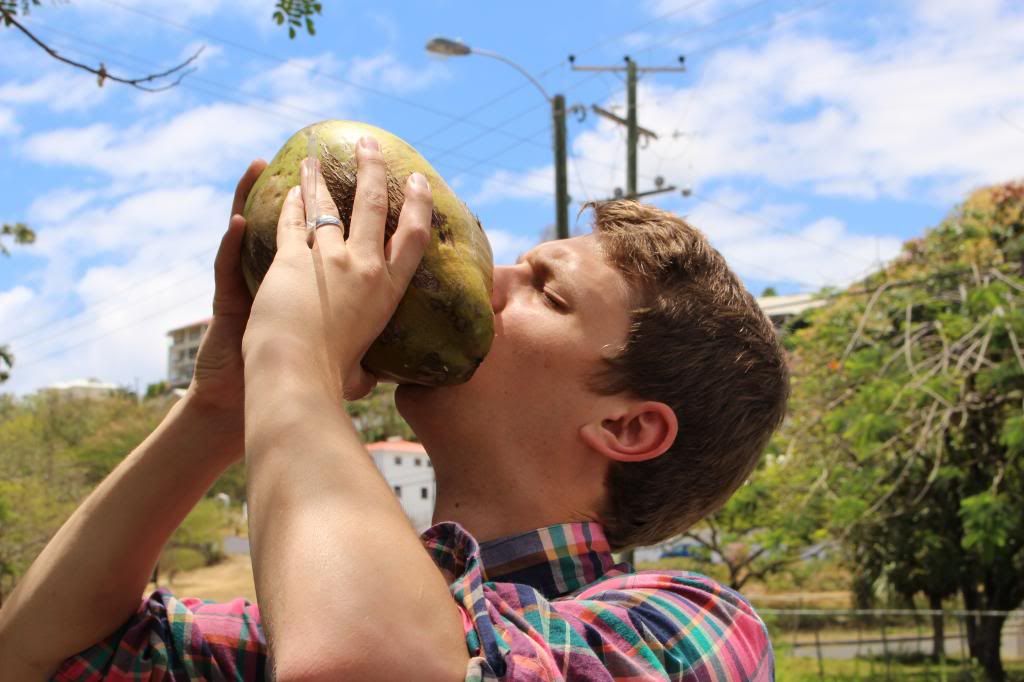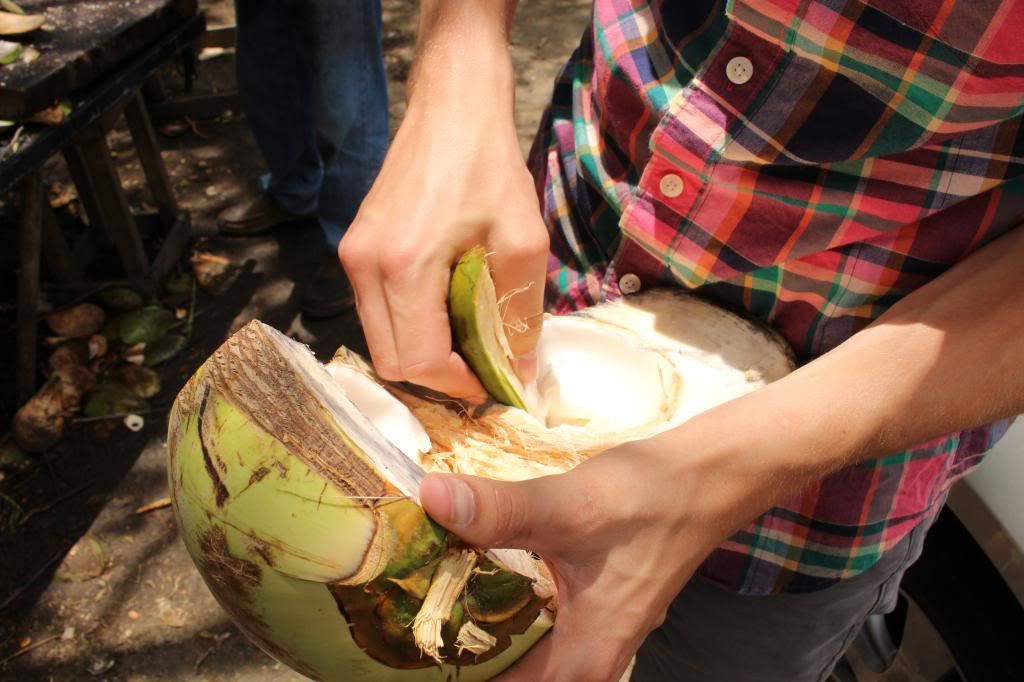 So in his element.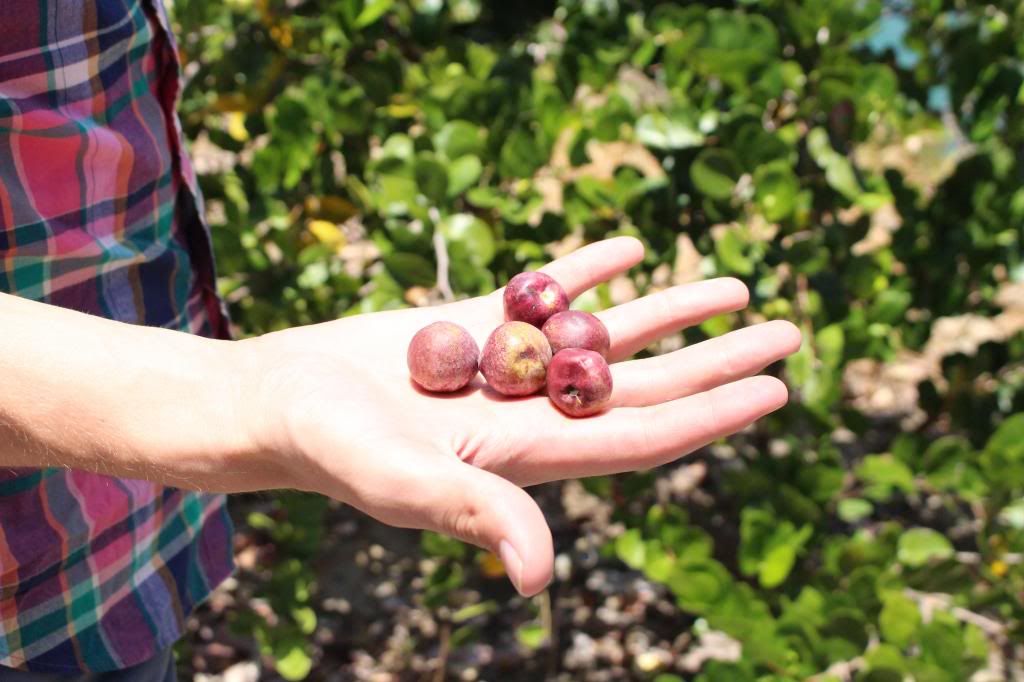 Bush fruits our driver picked for us at an overlook on the way to the airport.
St. Lucia was awesome.
The first half was pretty jungle-y (which includes all of the animal sounds you might imagine) and pretty free of Westernization in a lot of ways. We had a lot of fun breaking tourist rules (while conveniently being super cheap) by taking MiniBuses instead of taxis, strolling the streets of Soufrière and pretending we only spoke Spanish so as not to be hustled, and shopping in the funny supermarkets where everything is oddly in Spanish even though literally no one speaks it (hence the Hispanophone ruse).
Up North, we rejoiced in the fact that pharmacies and supermarkets were air conditioned and sold things like Oreos (for about 3 times as much as is probably even legal). We swam in crystal clear water with fish that had horrifyingly shark-like fins, got chased by "Righteous Bob Marley," and walked into town every day for some nice KFC. Or Burger King. Or Domino's. Really, anything that wasn't curried.
We got really sunburned (although, Drew more so than me, because I've learned my lesson thank you very much and brought 3 cans of sunscreen), couldn't move our legs for like a full three days after hiking the Gros Piton, and got duped a few times on the whole tipping thing, but all in all, it was the best.
Holman family adventure #1: CHECK. super check.