Drew's sister Jayde came to party with us over Memorial Day weekend.
There were a lot of Office quotes flying around. It was the bomb.
We made mint lemonade popsicles with my new and already dying mint plant, went on a few hikes (well, one hike--a few "hikes") and played with our favorite borrowed dog. 
(We were petsitting the honorable and squishy Pippen for our cousins over the weekend, and I have never felt more like we're a family than with that fat dog and my sweet husband. 
I mean, is this what family is? I'm all over it. )
We also got a visit from a friend of mine from high school who made a blitz stop in Utah on his way back from a fancy Microsoft convention, so we all hiked the Y on the prettiest night for hiking the Y.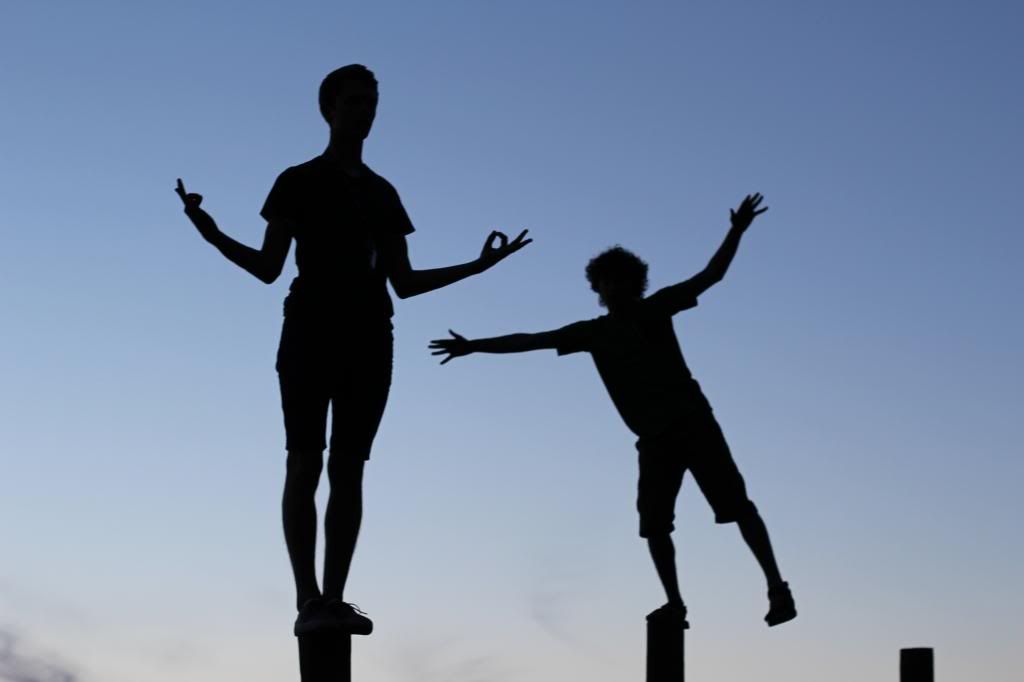 Probably the two biggest mountain acrobatics enthusiasts I know.